017: (02)F.E.A.R. (15)American Mcgee's Alice
032: MBLAQ
015: Idol Maknae Rebellion (Makbanshi)
027: Oreimo
028: Hyun Bin
012: Koishite Akuma
005: Song Joong Ki
040: Lee Jong Suk
060: FT Island
065: U-KISS
043: Stock
Total: 364
+4 Banners
Preview:
more here
@
mintypatty
020: B2ST/BEAST
okay, so guess FIVE!
[post credit @omonatheydidnt]
U-Kiss becomes acting-dols…5 members to debut in a drama.

Idol group U-Kiss's members will debut as actors.
According to SBS drama 'I Am Legend' producer A Story on the 27th, U-Kiss will star as a five-member rock band 'Kiss Band' who have been discovered by a manager Kang SooIn (Jang ShinYoung).
U-Kiss is a 7-member international idol group composed of Alexander, Kevin, Eli, KiBum, SooHyun, DongHo, and KiSeop. They have been receiving hot love from nuna fans by starring in various variety programs such as 'Invincible Saturday' and 'Star King'.
Before debuting,
U-Kiss had the experience of preparing to be both an idol group and a band. In this drama, DongHo (drums), Kevin (guitar), SooHyun (vocalist), KiSeop (bass), and KiBum (keyboard) were cast. The name of the band that the five members make up will be 'Kiss Band'.
According to the staff, the U-Kiss members are firmly determined to do well in the drama. They have invited indie rock band 'Wiretap in My Ear' as their teachers to learn about rock music, and they have been practicing acting and rock music 24 hours a day, giving it their all.
A representative of A Story stated, "The drama 'I Am Legend' is about women in their 30s starting a rock band. With the addition of U-Kiss, who are popular with teens, we have been able to connect the generations between people in their teens and 30s."
'I Am Legend' will be directed by Kim HyungShik, who also directed the dramas 'Surgeon Bong Dal Hee' and 'Cain & Abel'. The drama stars Kim JungEun, Hong JiMin, Jang ShinYoung, Juni, and Kim SeungSu, and will have its first broadcast on the 2nd of next month.
Credits:
Nate News
+ ilovepocky@
Rocketboxx.net
I Feel Like:

excited



OMG KISEOP HAS A REALLY LONG PART!

OMG NO AUTO-TUNE HOLY SHIZ WE CAN ACTUALLY HEAR THEIR VOICES

OMG SPAZZING SO HARD RN THAT I'M SHEDDING TEARS.

i love them.


btw, we aren't related to the blogspot at all... i didn't even realize there was a blogspot-or anything- by "kissme_ukiss" ... although they don't have the space... but yeah... *checks it out* ooh`~ this is a good source for spazzing material, tho xDD
I Feel Like:

ecstatic

Jammin' to::

Horror Show - MC Mong

GOOD MORNING STARSHINE, THE EARTH SAYS HELLO!

Welcome one and all to the UKiss spazz joint, where you are free to flail and fangirl to your hearts desire :) As my lovely co-mod has posted the official comm greeting and rules, I'll take this opportunity to get things going with a few UKiss macros I made (that's right, I'm the fun one in this relationship xD)




( More lulz over hur~Collapse )
I Feel Like:

bouncy

Hey fellow KISS MEs! I bet you all have been looking for a place to go to spaz about whatever without getting bashed or kicked out!

well- look no further!
kissme_ukiss is here to meet your needs!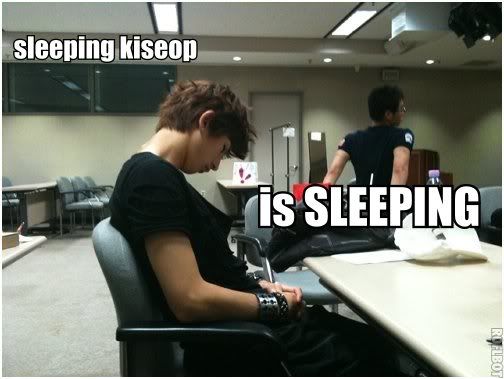 whether it's a video, photo, graphic, article, or post by one of the ukiss members- feel free to post and spaz about it here! feel like you don't have enough pics/gifs of one of the boys? heard about an event and are wondering if there fancams? Request it!

( Click Here To Read the RULESCollapse )Enjoy, and start sharing/spazzing :D
I Feel Like:

ecstatic